Dr. Vineeta Goel
DNB, MNAMS, Director
& Head Readiation Oncology,
Fortis Hospital, Shalimar Bagh.
Senior Cancer
Specialist

Radiation Therapy
Treats cancer by using
high-energy waves

Best Radiation Oncologist in Delhi
Dr. Vineeta Goel is one of the best Radiation Oncologist in Delhi NCR. Radiation Therapy is use of high energy Ionization radiation (often X Rays ) to kill a cancer cell by damaging its DNA. Goal of Radiation Therapy (RT) is to use focused beams of radiation to kill cancer cell with as little risk as possible to normal cells.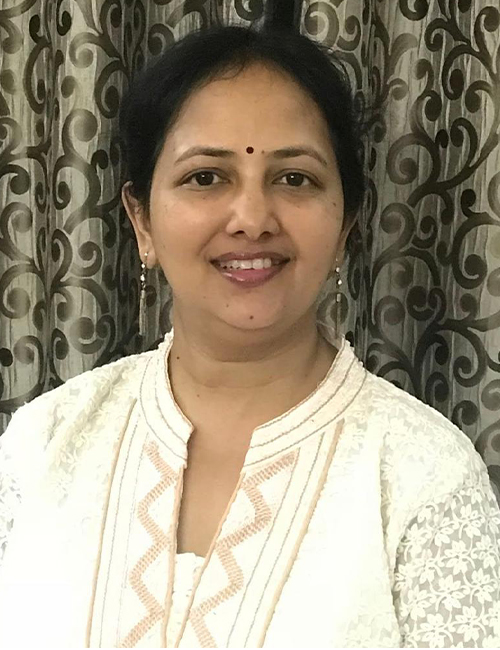 Dr Vineeta Goel is a cancer specialist working as Director and Head Radiation Oncology at Fortis Hospital, Shalimar Bagh, Delhi.
She has got a vast experience of 25 years in the field of oncology and radiation oncology. 
Dr Vineeta did specialisation in oncology from Tata Memorial Hospital (TMH), Mumbai. She was working as faculty at TMH before shifting practice to Delhi.  Prior to joining Fortis Healthcare, she was working at Max hospital.
She is a passionate radiation oncologist with expertise in all latest and updated technologies of radiation therapy including IMRT, IGRT, Stereotactic radiation therapy (SBRT liver, lung, bones and SRS Brain), VMAT, re-irradiation, Intra operative RT (IORT) and all forms of brachytherapy. Her special area of expertise include breath holding based radiation therapy (also called DIBH/ ABC/ 4D gating) for patients with left breast cancer to protect their heart and lungs. 
Dr Vineeta is an expert in treating breast cancer, head neck cancers (mouth and larynx), esophagus (food pipe), rectal cancers, brain tumours, lung cancers and gynaecological cancers. 
She believes in choosing the right treatment and is a strong believer of tumour board approach. She always discusses all possible treatment options with the patient and helps him/her choose the right treatment. 
Dr Vineeta has keen interest in molecular oncology and always strives to give personalised treatment recommendation to her patients based on molecular report of cancer.
She regularly updates herself by participating in national and international conferences as well as publishing in peer reviewed journals. 
She not only recommends treatment to patient but also helps patient and family understand possible effects, side effects and preparation required to go through treatment. 
She along with her team are always on patient's side to hold their hands during and after treatment journey. 
She also regularly takes public lectures and sessions to create cancer awareness, remove myths, pessimism and stigma attached with cancer. She also coaches young girls and boys to stay away from tobacco and other addictive agents and make them aware about vaccine for girls to prevent cervical cancer.
Realising that many cancer patient' s battle through anxiety and fear of cancer diagnosis and treatment, she regularly organizes various cancer support group programs for her patients and families. She is a voice of hope and support to all her patient's and their families.
Need Help Now?
Monday – Saturday
9am to 5pm
Follow us on Facebook & Instagram
CONSULTATION
Book Your Appointment