Dr. Vineeta Goel
DNB, MNAMS, Associate Director
& Head Readiation Oncology,
Fortis Hospital, Shalimar Bagh.
Senior Cancer
Specialist
Radiation Therapy
Treats cancer by using
high-energy waves
Best Radiation Oncologist in Delhi
Dr.Vineeta Goel is one of the best Radiation Oncologist in Delhi NCR. Radiation Therapy is use of high energy Ionization radiation (often X Rays ) to kill a cancer cell by damaging its DNA. Goal of Radiation Therapy (RT) is to use focused beams of radiation to kill cancer cell with as little risk as possible to normal cells.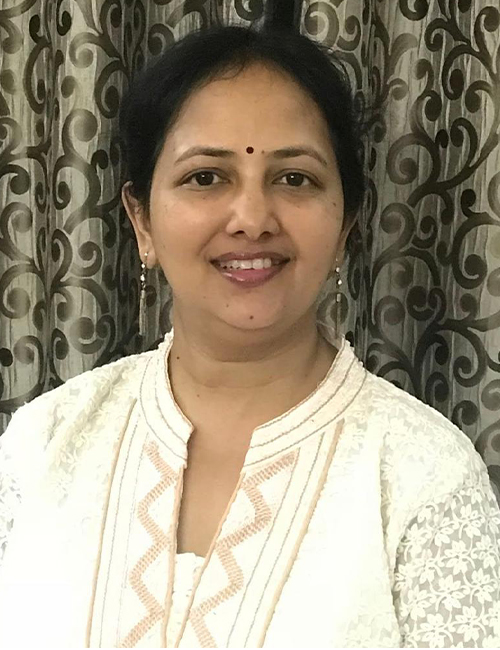 Dr. Vineeta Goel is a Senior Radiation Oncologist. She has been trained from the prestigious Tata Memorial Hospital, Mumbai and is currently working in Fortis Hospital, Shalimar Bagh, Delhi as Director and Head Department of Radiation Oncology. She has more than 20 years of experience in Oncology and Radiation Oncology. She Joined Max Healthcare in 2009 as Senior Consultant in Radiation Oncology. Before joining Fortis Hospital she was Associate Director Radiation Oncology in Max Hospital Patparpang and Shalimar Bagh. Dr Vineeta has been trained from the prestigious Tata Memorial Hospital, Mumbai thereafter was Assistant Professor at Tata Memorial Hospital and Advanced Centre for Research and Treatment (ACTREC) Mumbai.
She completed MBBS from Nagpur University in 1997, followed by DNB in Radiation Oncology from Tata Memorial Hospital Mumbai in 2001. She has been conferred by MNAMS. She is extensively trained in IMRT, IGRT, SRS & SBRT from Tata Memorial Hospital Mumbai, Memorial Sloan Kettering Cancer Centre, New York, Portugal and Switzerland. She has special interest in IMRT, IGRT, SRS brain, Extracranial SBRT and Brachytherapy. She also has keen interest in IORT (Intra Operative RT) and Interstitial Brachytherapy. She also has rich experience in Total Skin Electron Therapy (TSET) for management of Cutaneous Lymphomas.
Need Help Now?
Monday – Saturday
9am to 5pm
TESTIMONIALS
Our Patients Says About Us
Dr. Vineeta Goel is a lovely human. She is very warm and has guided us well throughout the treatment with her vast experience and expertise which made the journey smooth and comfortable. She carefully listens to your concerns and reciprocates with patience and care. She has an excellent team and we are extremely happy with each one of them with the way we were dealt with. I would like to wish them good luck and keep the great work going!
She is very kind in nature and she understand what patient is suffering from ( she only share the relevant information to patient all rest with their attendent (pros and cons of the treatment) ) I thanks to all staff as well who make sure that not even a single patient will have to wait or go back home with bare hands. All things ( treatment , procedure ) are done smoothly and well coordinated.
I went to Dr. Vineeta Goel for post surgical treatment of my Grade II Brain Cancer. Unfortunately, the commencement of my therapy (radiation + chemo) coincided with Covid 19 outbreak. Dr. Goel was considerate enough for my safety in those trying times, while at the same time concerned enough for timely commencement of the therapy, as delays could have adverse effects on the outcomes.
Dr. Vineeta Goel has been amazing doctor to my mother. We had our set of worries, when my mother underwent treatment. If was Dr. Vineeta Goel support and guidance that really helped us and more so my mother. She was patient, understanding and made my mother at ease. Thank you Dr. Vineeta for your whole hearted help!
We had a lovely experience with Dr. Goel. She is kind and a patient listener. Moreover she has a great staff which is extremely supportive and diligent. Thanks to her for taking good care of my father who has recovered from his illness and doing quite well now.
Dr vineeta is such a great doctor , she listen us very patiently and gives always fair and best advice to treat her patient , the kind of treatment she is given to my mother is the best ,now my mom is perfectly fine and cancer free . She treats her patient, care for them and follow them so generously . Will be great full to her throughout our life .
I would like to thank all the Doctors, Nurses and other staff members of this hospital. Special thanks to Dr. Vineeta Goel for the prudential treatment. She took care of everything very well and gave proper guidance in every single step. Her knowledge and expertise speaks in her treatment. The way she handled things is commendable. Fully satisfied by your services. Thanks to all from me and my family.
Follow us on Facebook & Instagram
CONSULTATION
Book Your Appointment